Failed Payment Management
How FCS Helped One Client Retain 400 Members A Month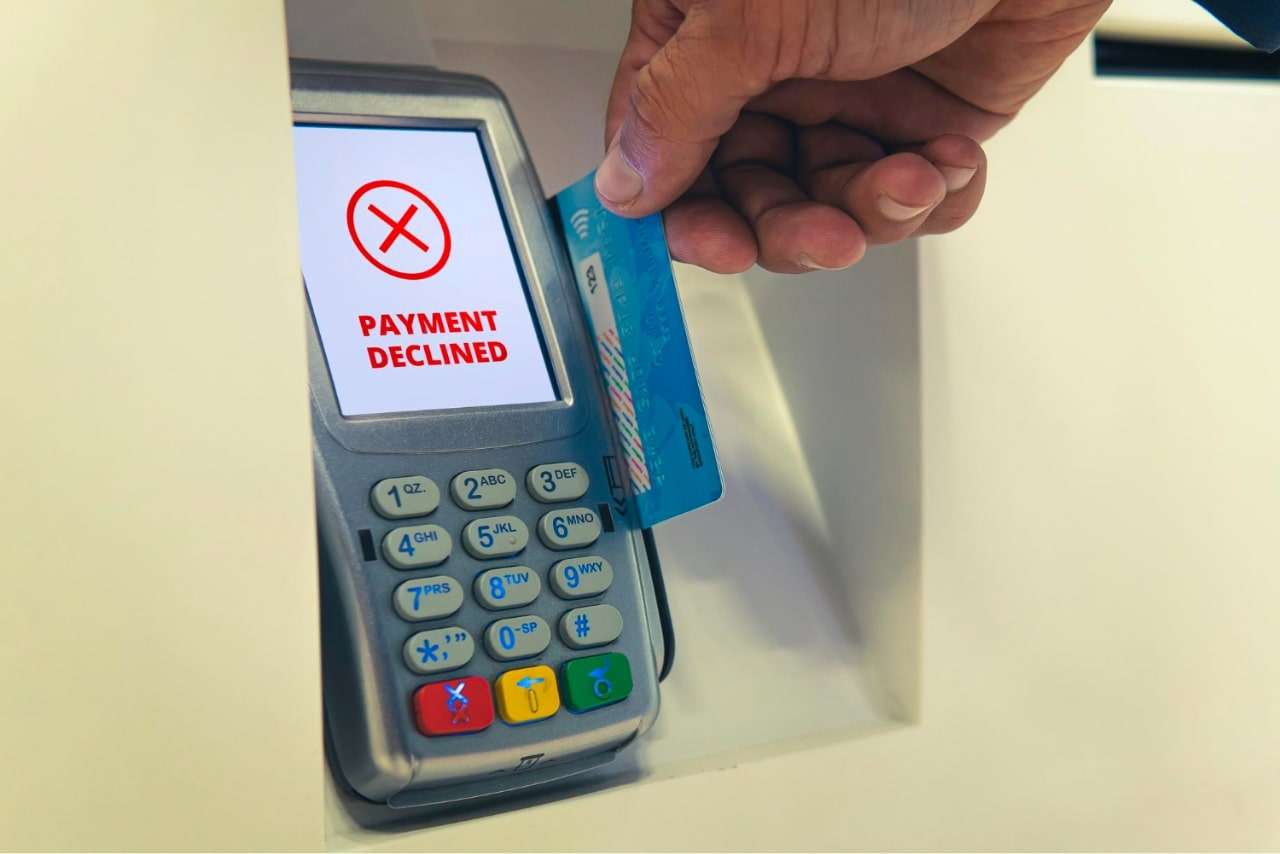 Overview
Our client operates a chain of low cost – high volume health clubs in the Northeast. It was common for their clubs to have 500-700 failed payments each month. Most of these were not easily fixed by multiple reprocessing attempts. Monthly, these unresolved failed payments were causing them to lose tens of thousands of dollars in membership revenue and resulted in thousands of member terminations.
The Challenge
Putting an internal process in place to contact each member with multiple phone calls and emails was proving to be extremely labor-intensive and difficult to manage for our client. Even with an internal process in place, they weren't seeing consistent results. Mainly because of execution issues and other staff activities taking priority over the failed payment follow-up task. They needed a better solution that was less labor-intensive and provided them with the consistent results they were looking for.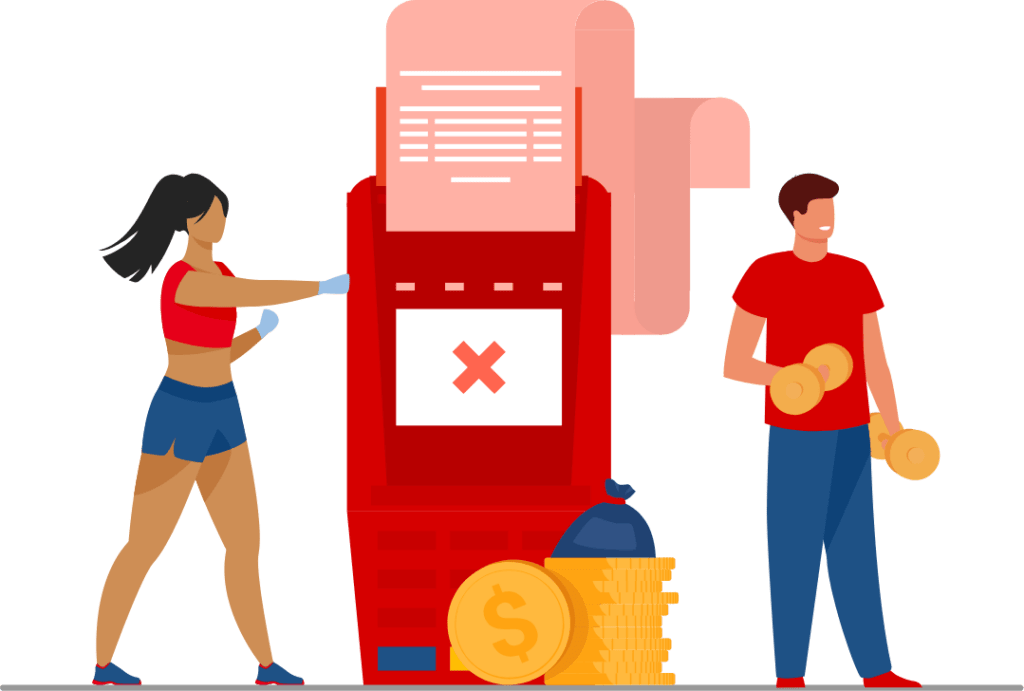 The Solution
Our client was aware of our reputation in the Health and Fitness Industry for helping club owners with accounts receivables issues. They looked into our Failed Payment Management Services and decided to bring us on board to help solve their monthly decline problem.
"We tried internally to manage our failed payments but found it to be costly and we could never get consistent results from our clubs. We made a decision to outsource the failed payment follow -up to First Credit Services. We chose FCS because they provide an extensive 60-day follow-up process and they engage under the name our brand. We were able to control the messaging that the FCS staff used, so our members felt like they were hearing from us directly" CFO – Chain of Low Cost – High Volume Health Clubs
First Credit Services Failed Payment Management is a complete solution that provides consistent phone and email engagements over a 60 day period. Our friendly staff act as an extension of the club's front desk and use local numbers when contacting members. Our goal when engaging members with failed payments is to retain them, if that's not possible collect any outstanding balance.
The Results
"Each of our clubs saw immediate results from First Credit Services. They were able to update more than twice as much as our internal process and they were doing it at a lower cost. We should have utilized their services a long time ago".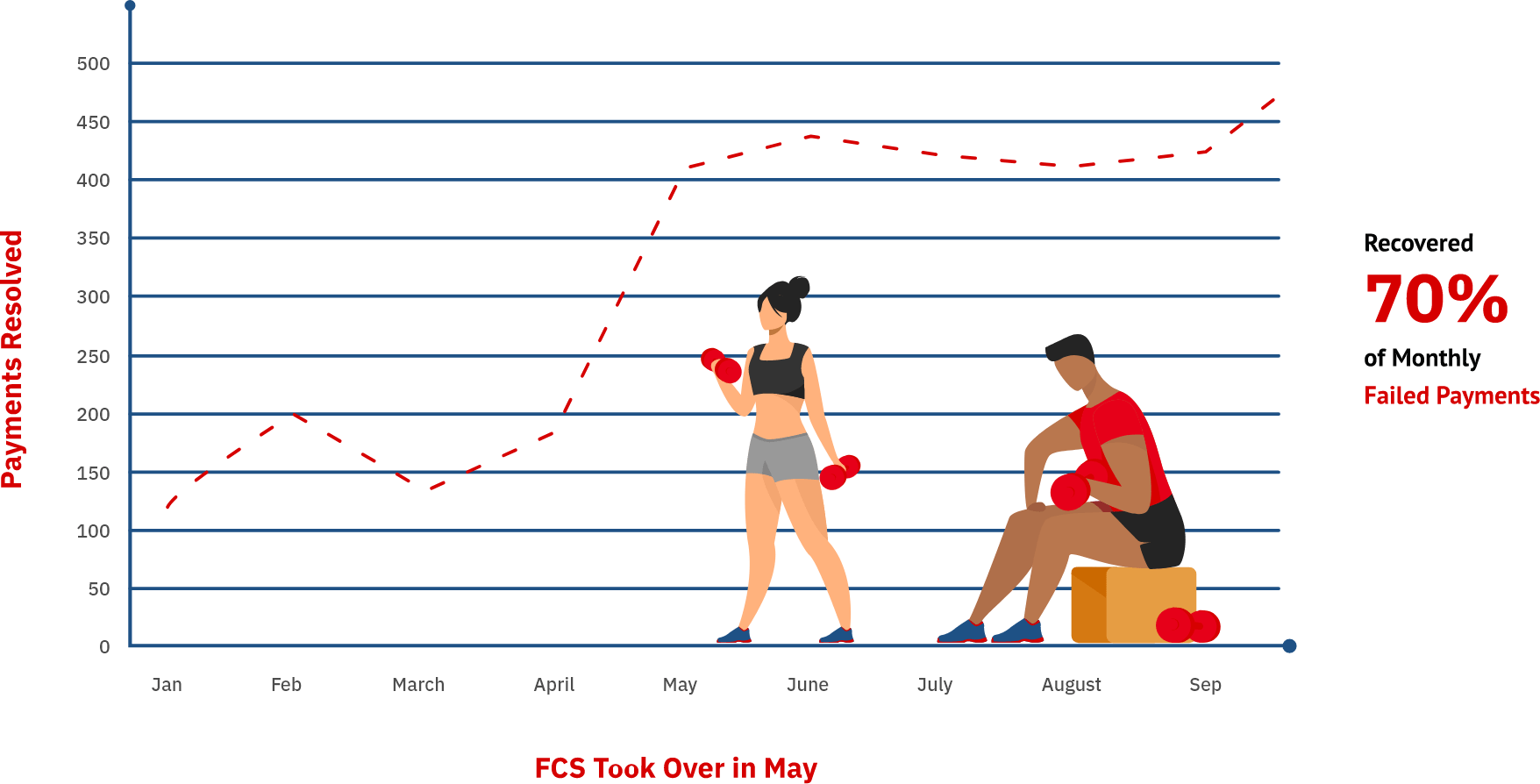 First Credit Services Failed Payment Management helped this chain retain and recover up to 70% of their monthly failed payments. This equated to an average of $6,000 a month in failed payment revenue per club. Our failed payment service helped this chain substantially grow its annual revenue and increased its overall retention rate.
If you are a club owner struggling with failed payment management our solution will save you time and money all while providing you with the highest recovery rates in the industry. Contact us now to learn more about our service.